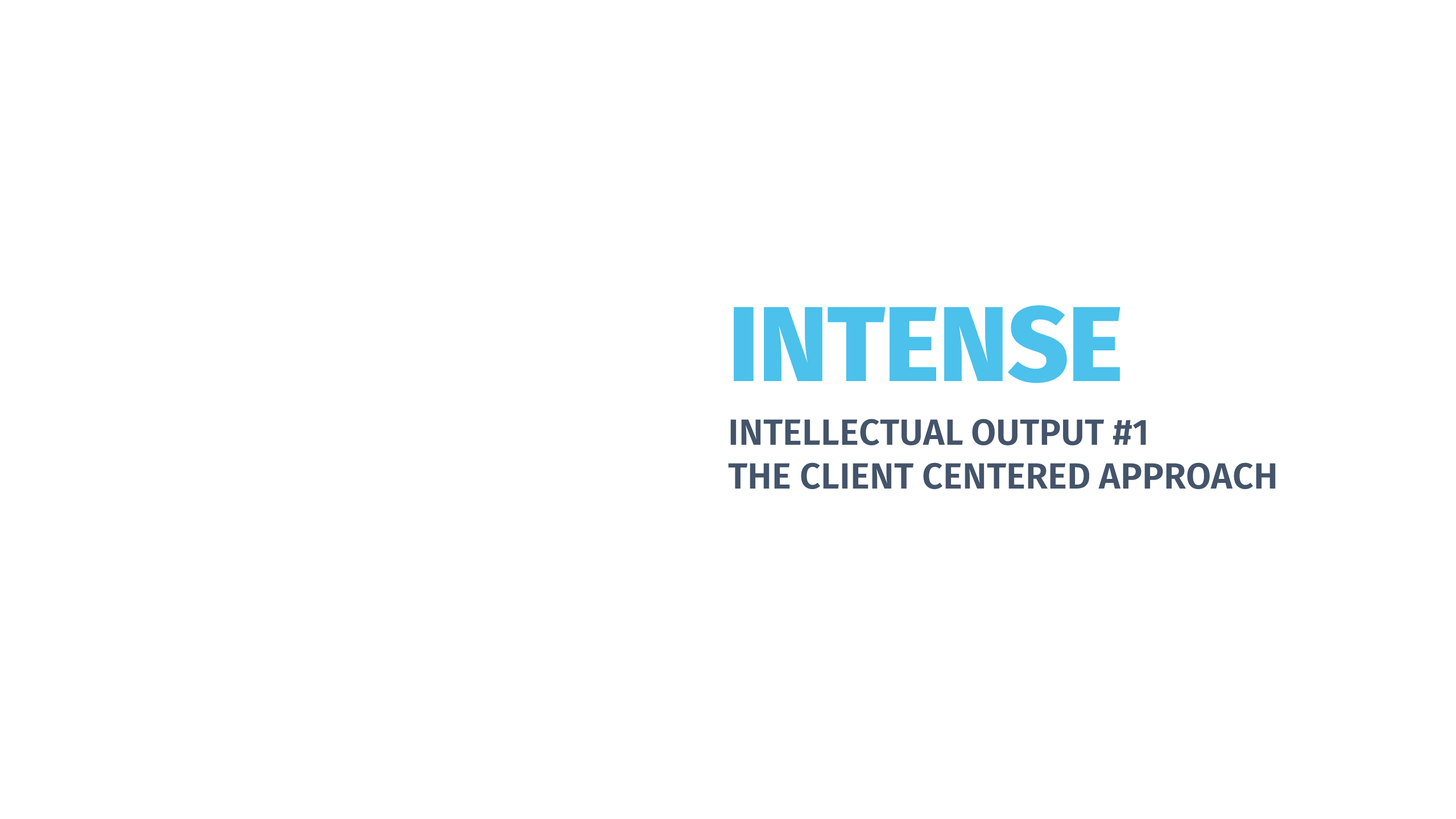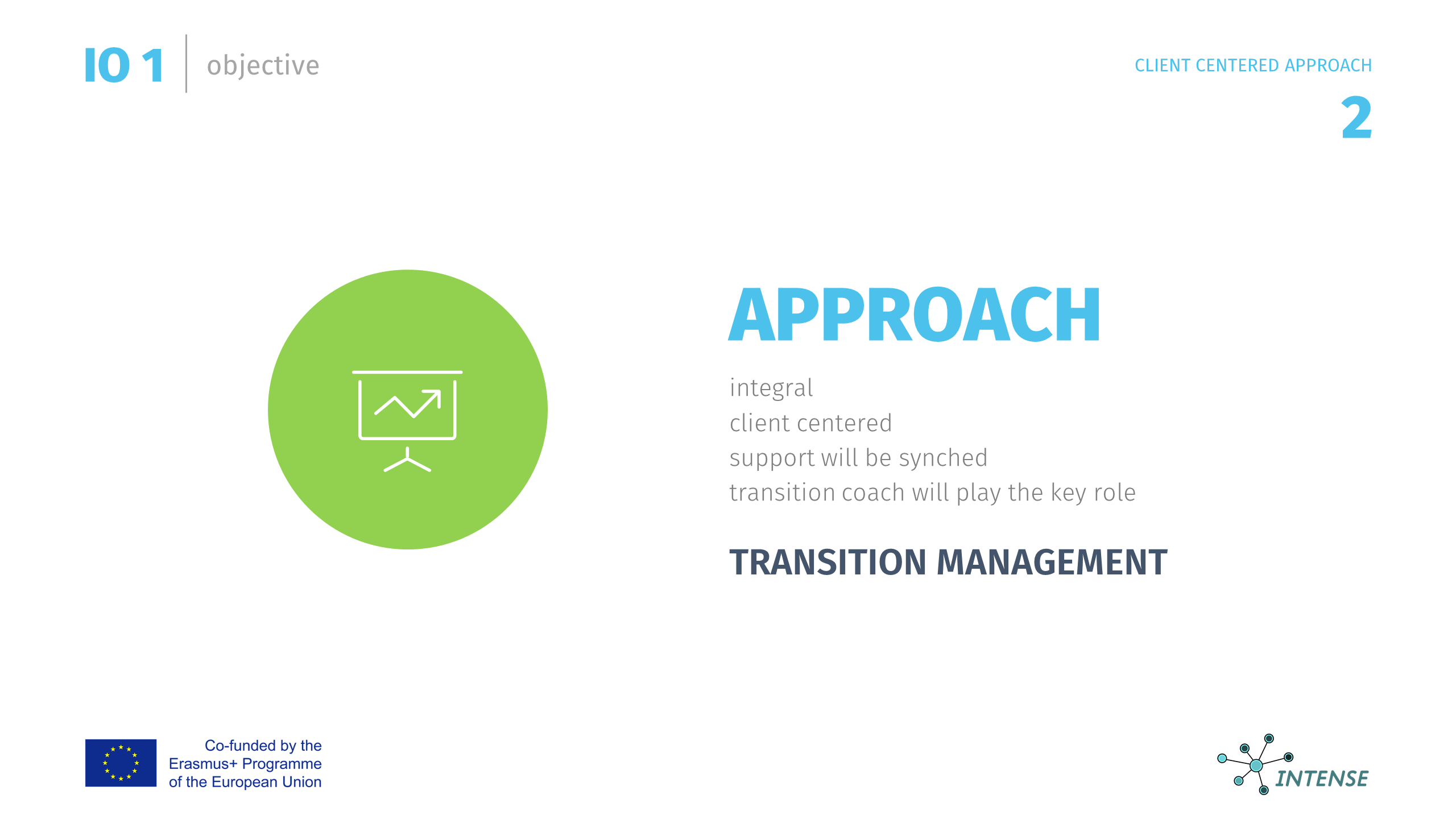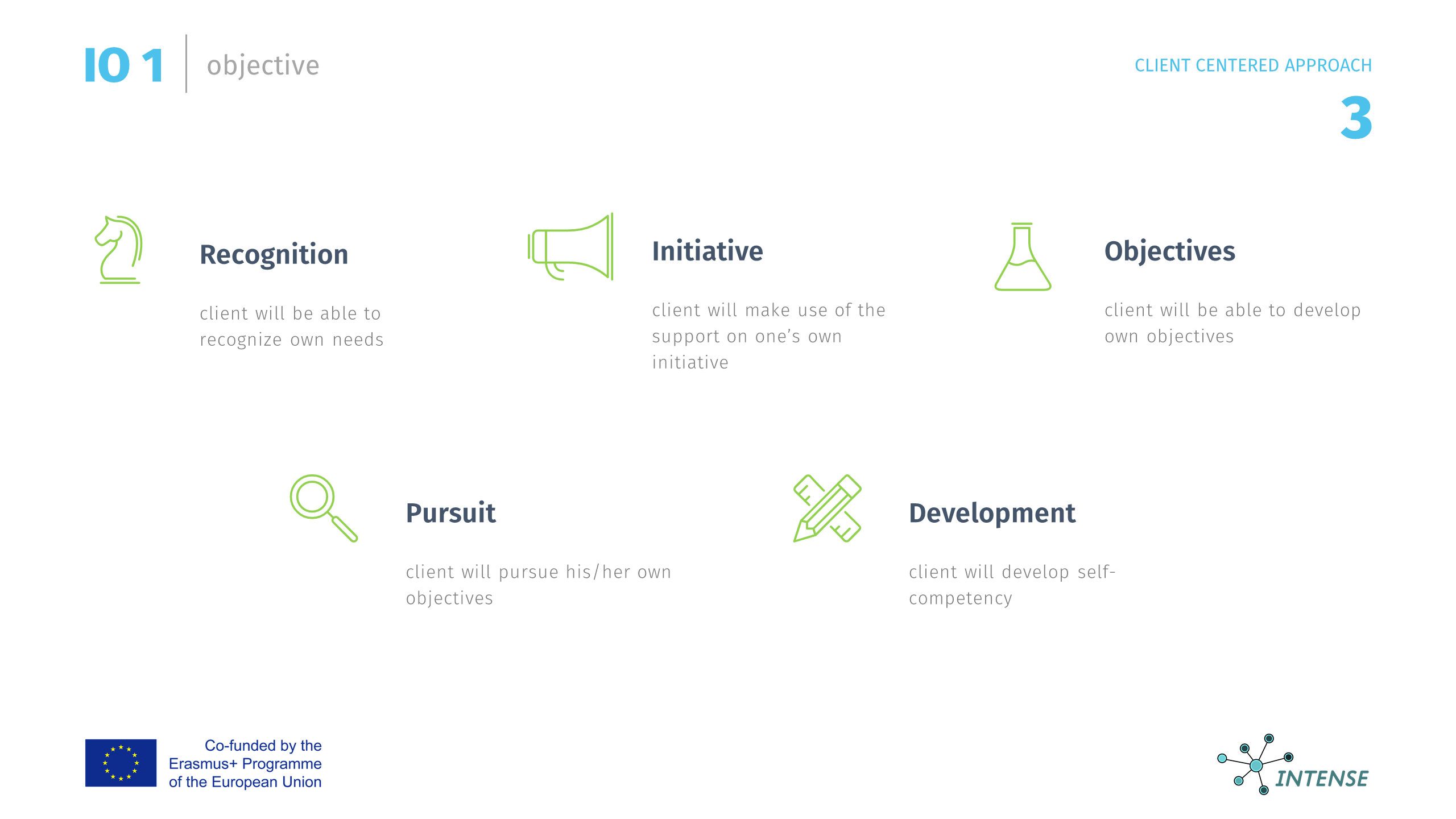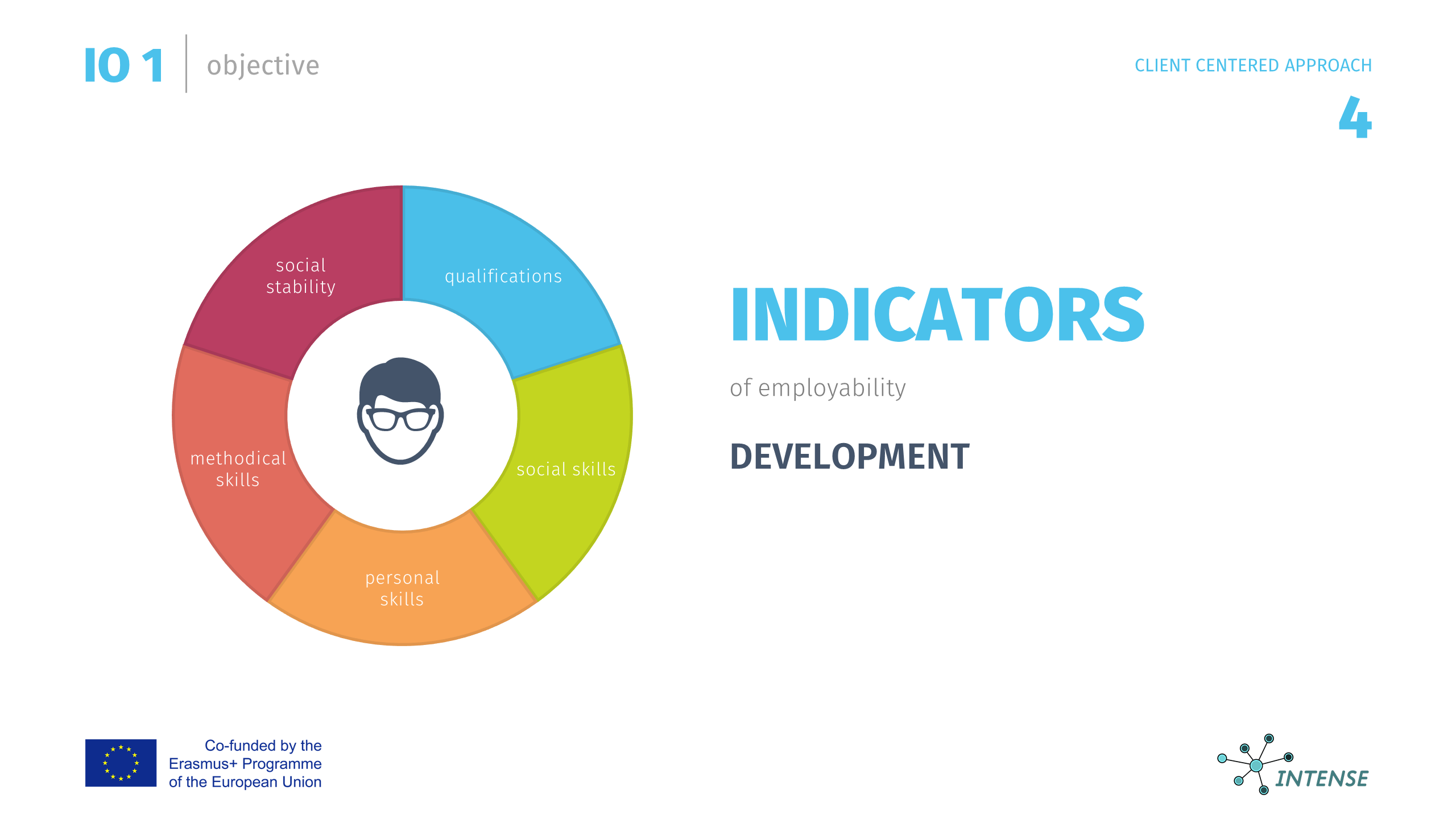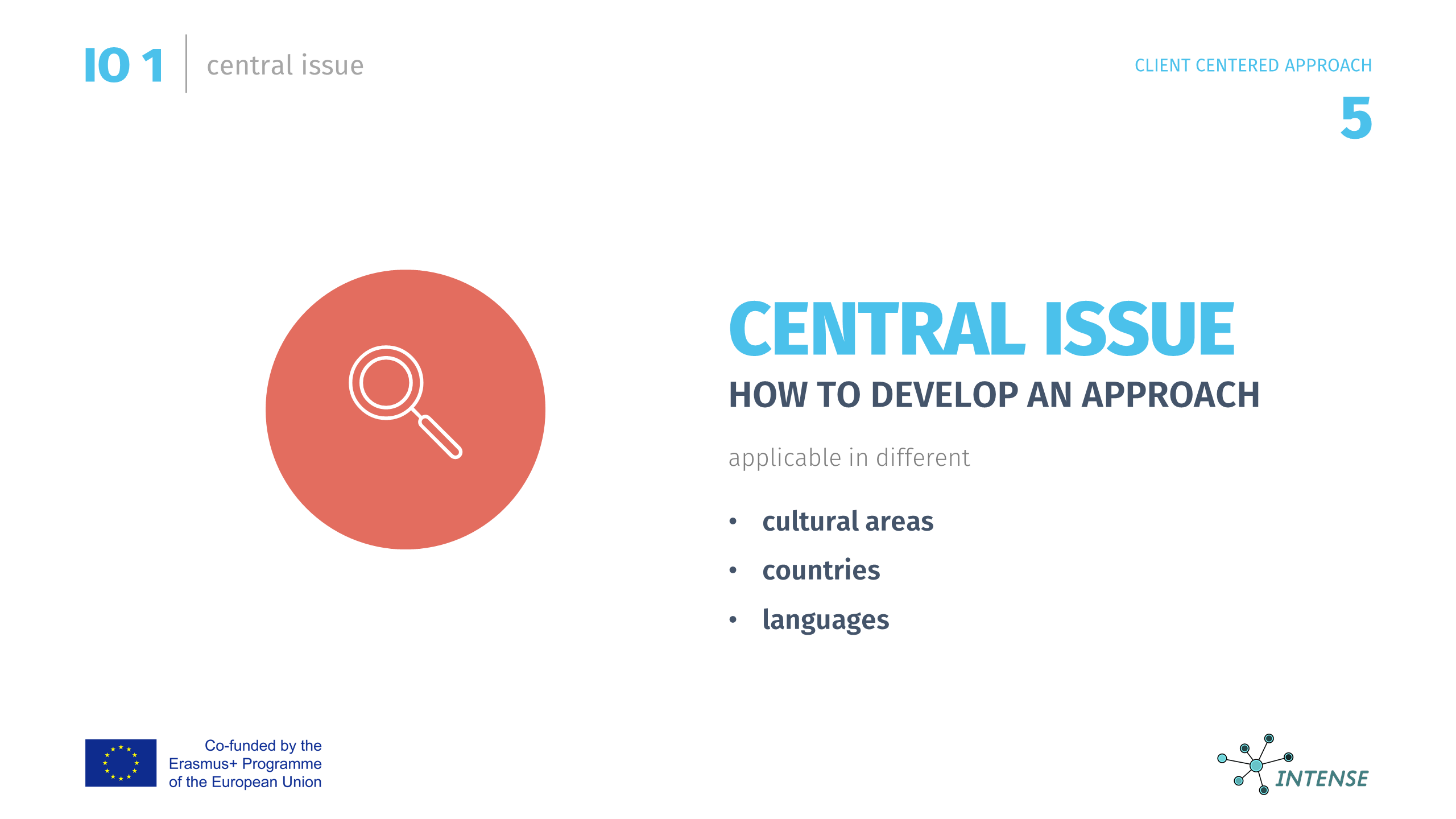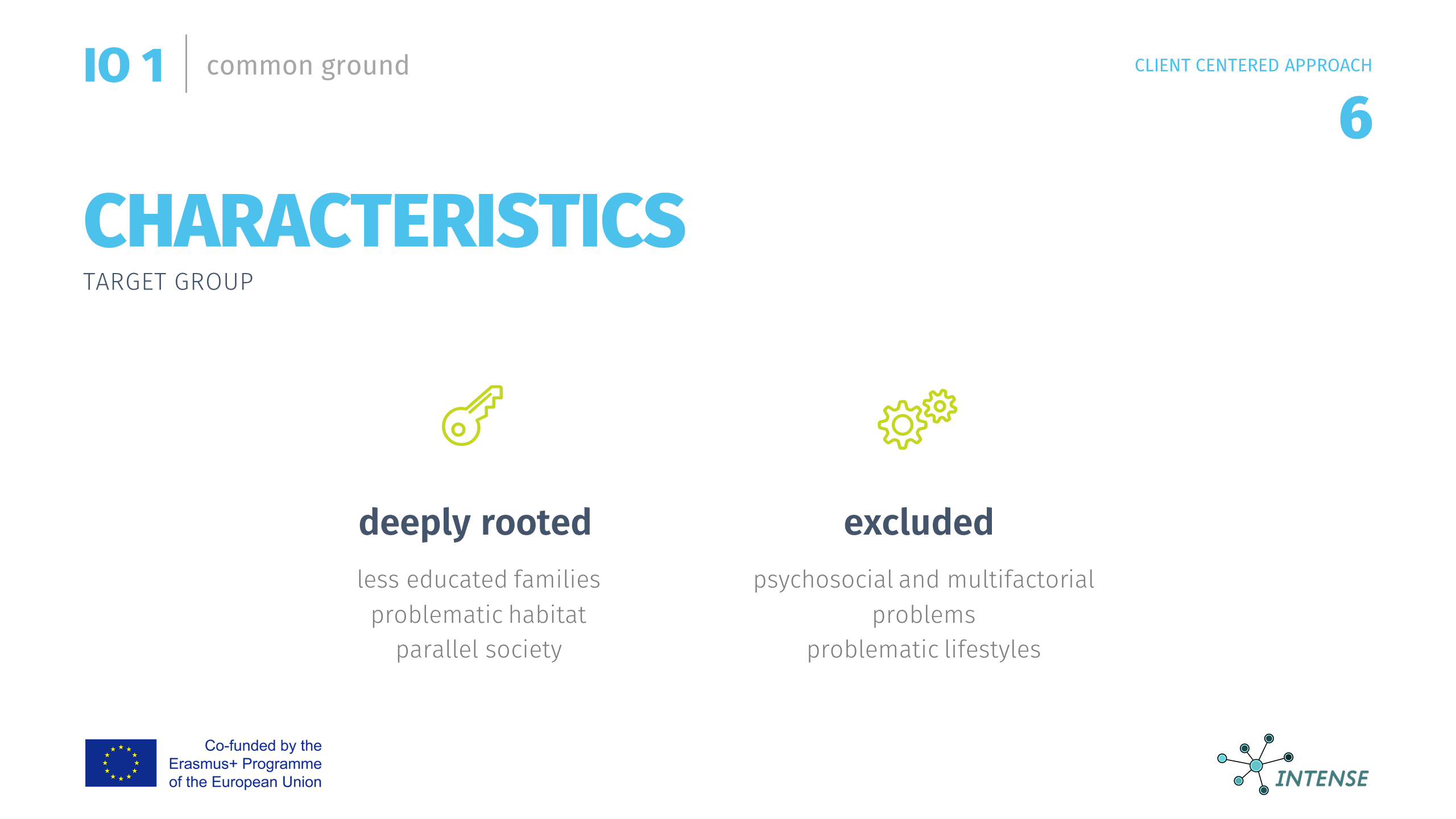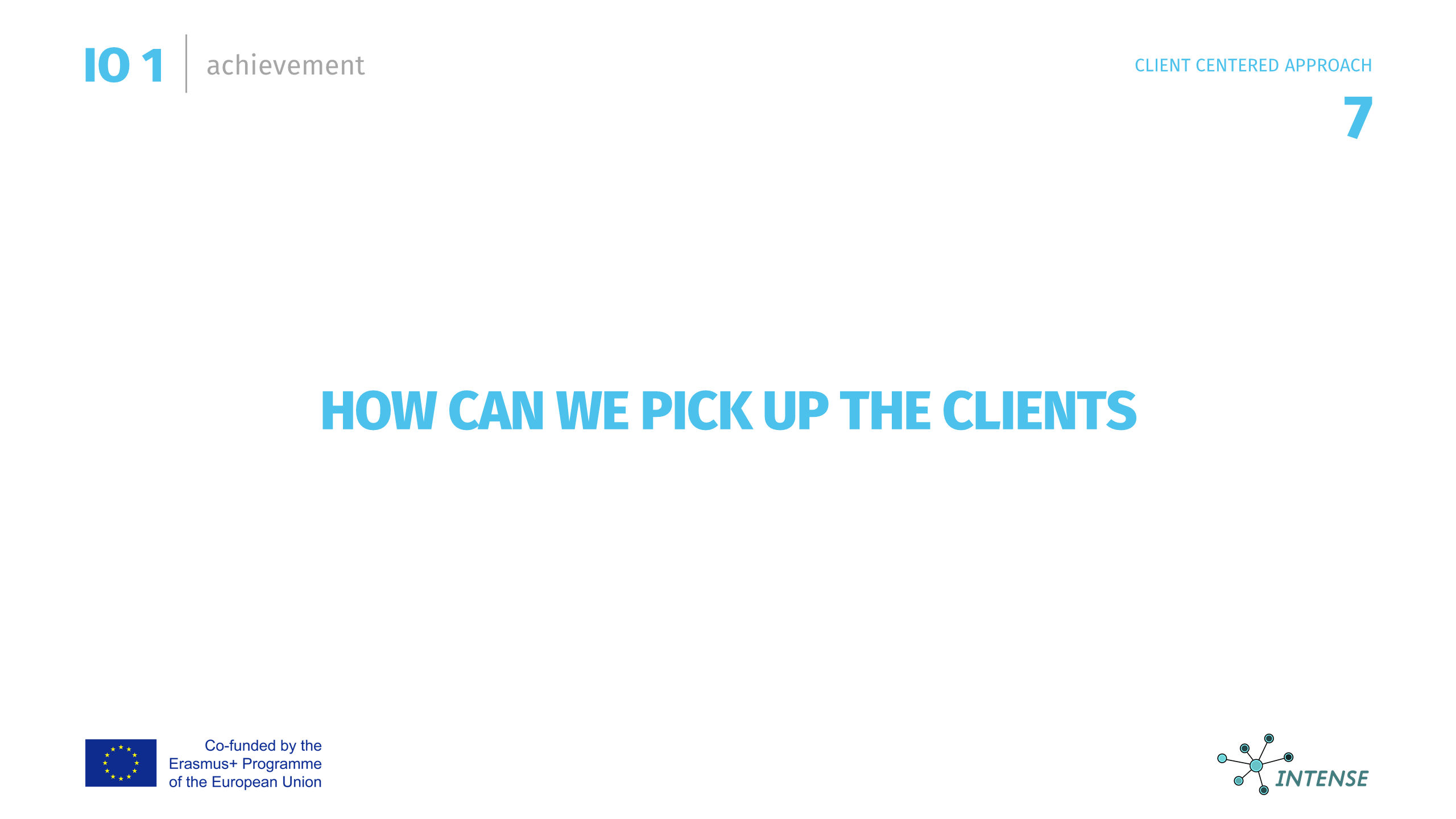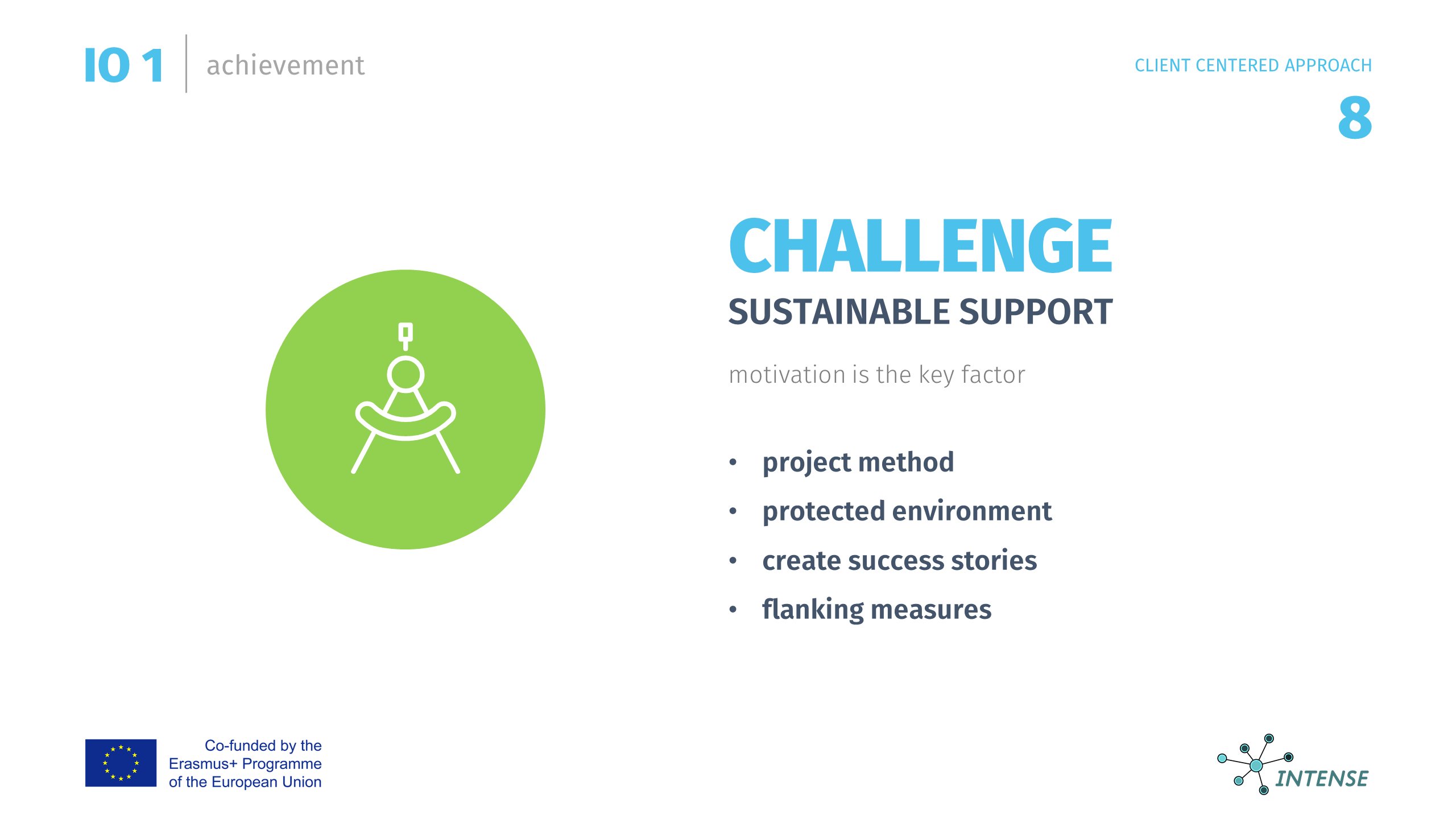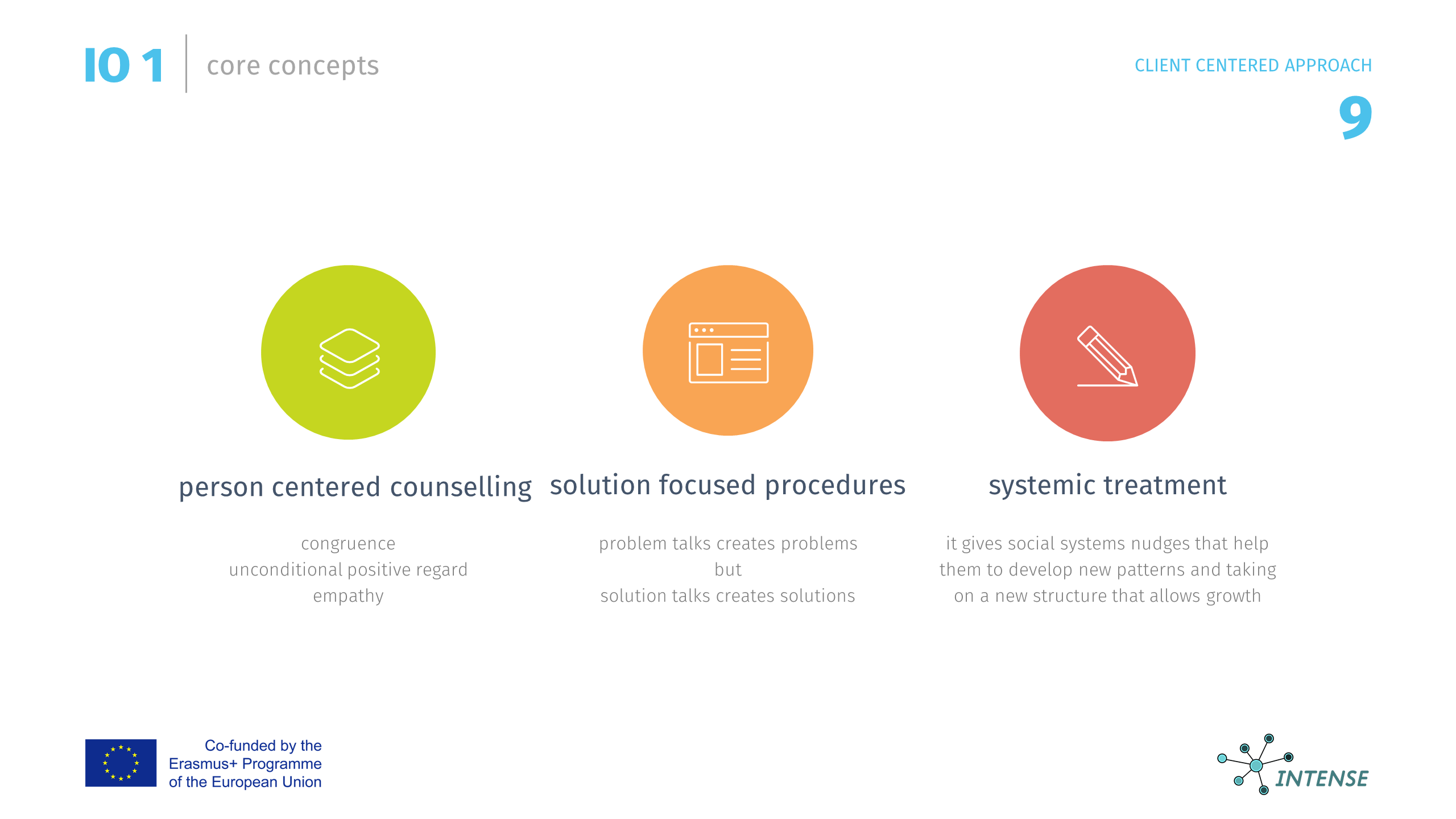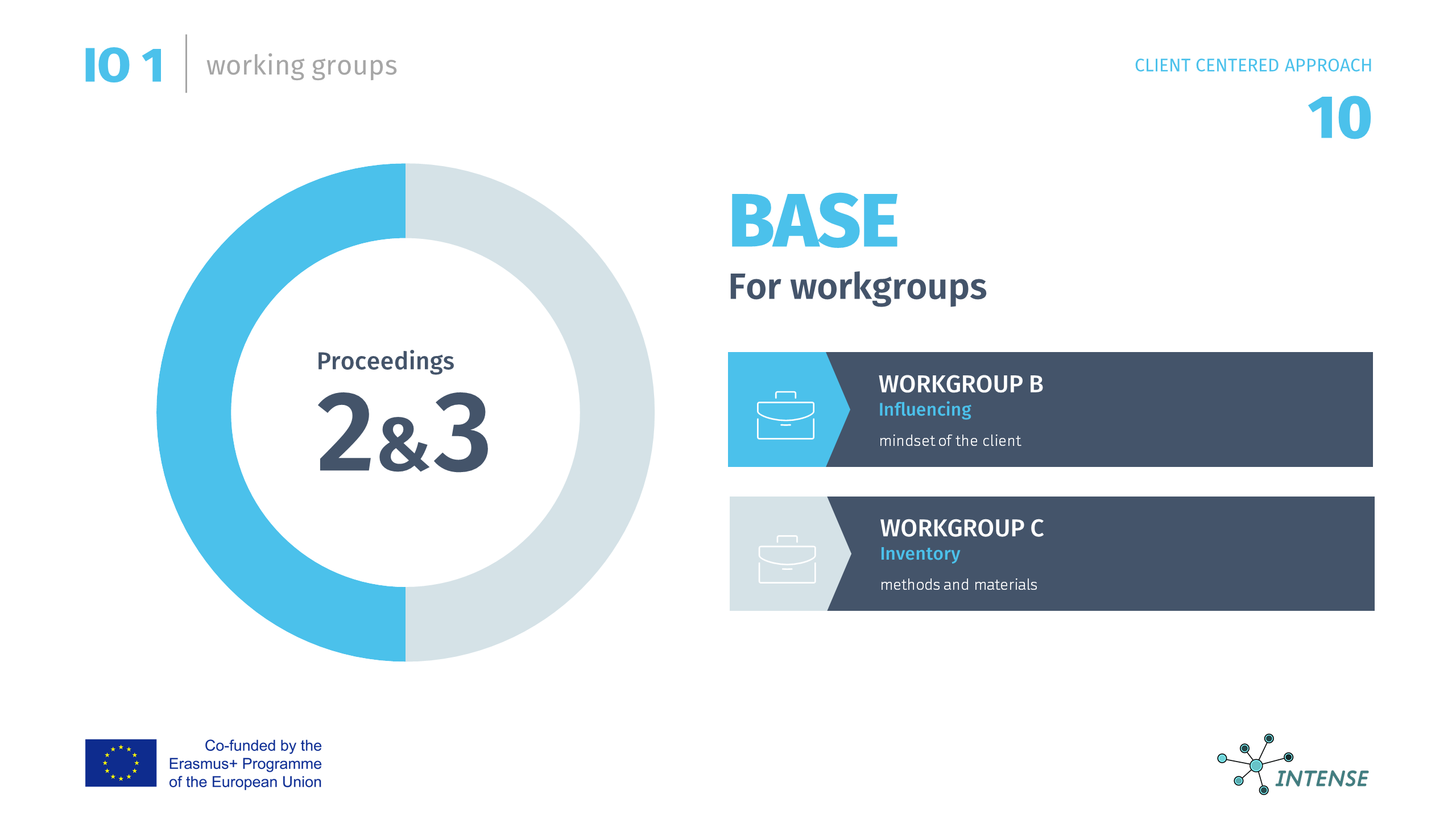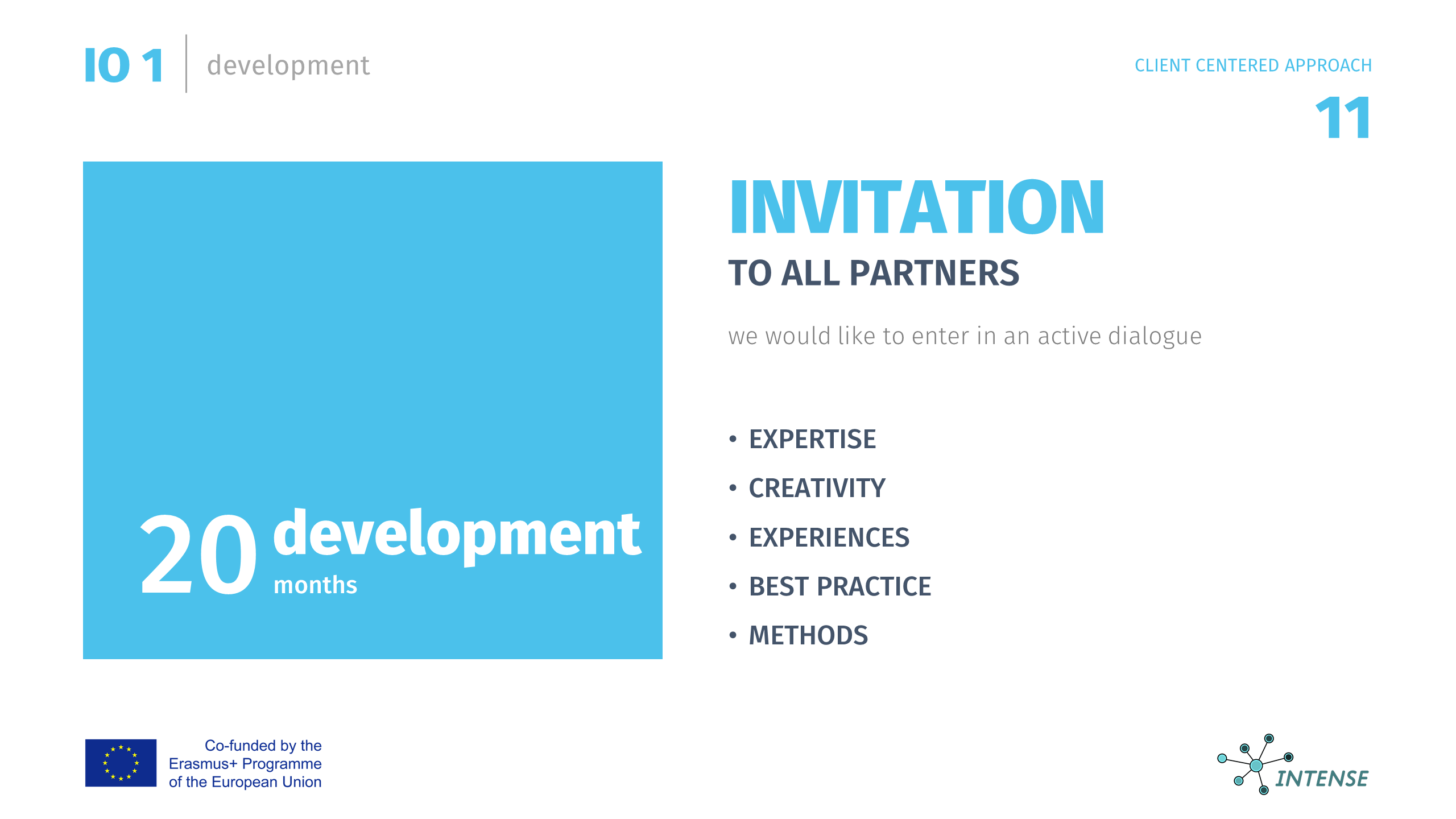 The objective in O1 is the development of an integral approach which puts the client in the centre of considerations and combines sound research methods, social forms and coaching procedures. Thereby, a principle  which synchronously adapts the support to the change and development of the client will be worked out. Thereby, a continuously personalised offer will be provided.
The support is in accordance with the individual potentials and achieved stages of development of the client. The basis of these considerations is that the client will be able
to recognise own needs of coaching and deficits
to make use of the support of the coach on one´s own initiative
to develop objectives on one´s own initiative
to implement developed objectives
to develop self-competency in their references to life
Therefore, the approach aims at the changes of mindset, mental attitude and perception of their own environment.