With the help of INTENSE, we aim at improving youth employment in Europe. Thereby, we focus on a subgroup so-called NEETs (not in education, employment and training) which will not be reached by means of employment centred initiatives (e.g. youth guarantee) – educationally deprived youth with psychosocial, mental, multifactorial problems, problematic lifestyles, disabilities.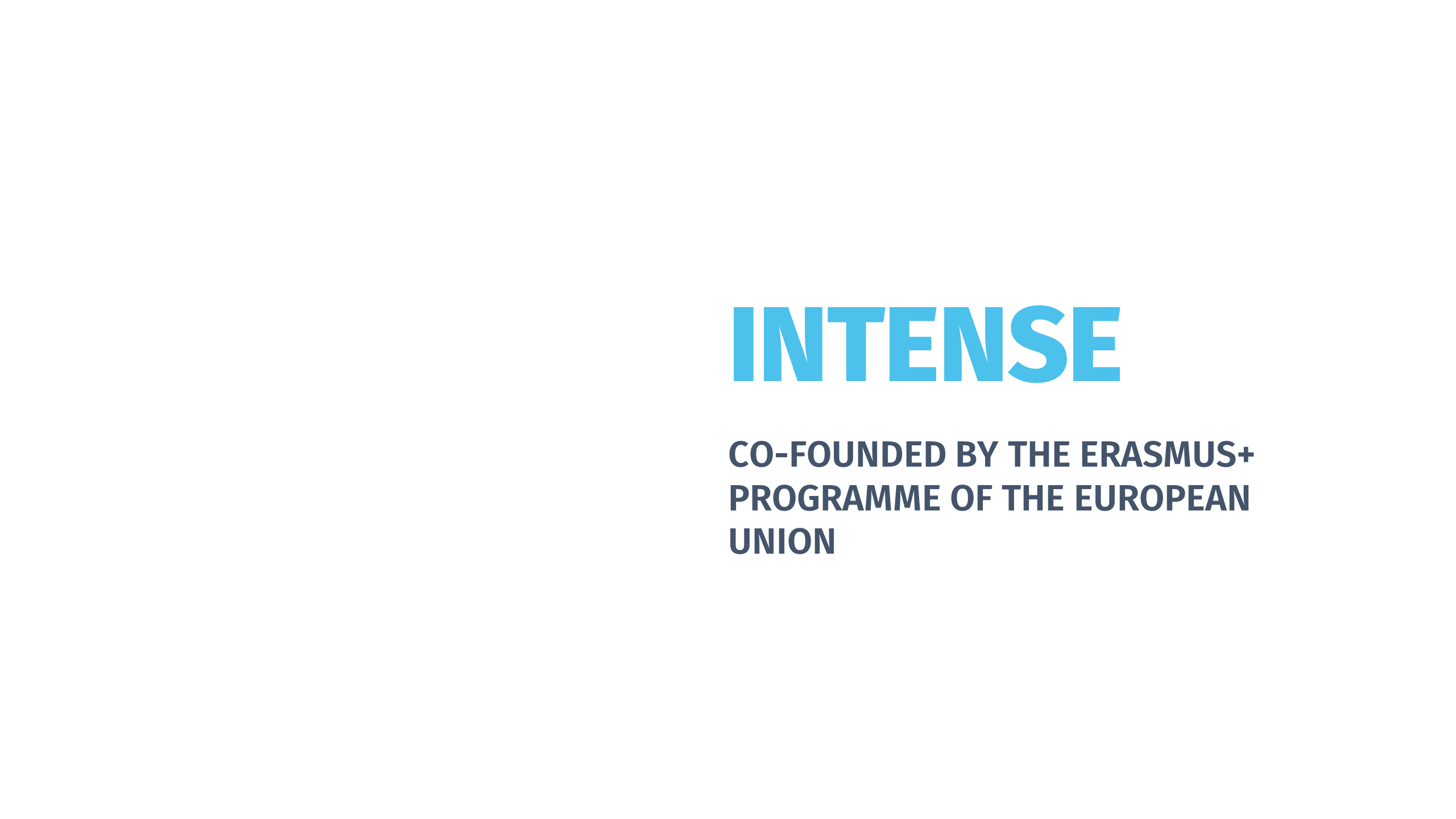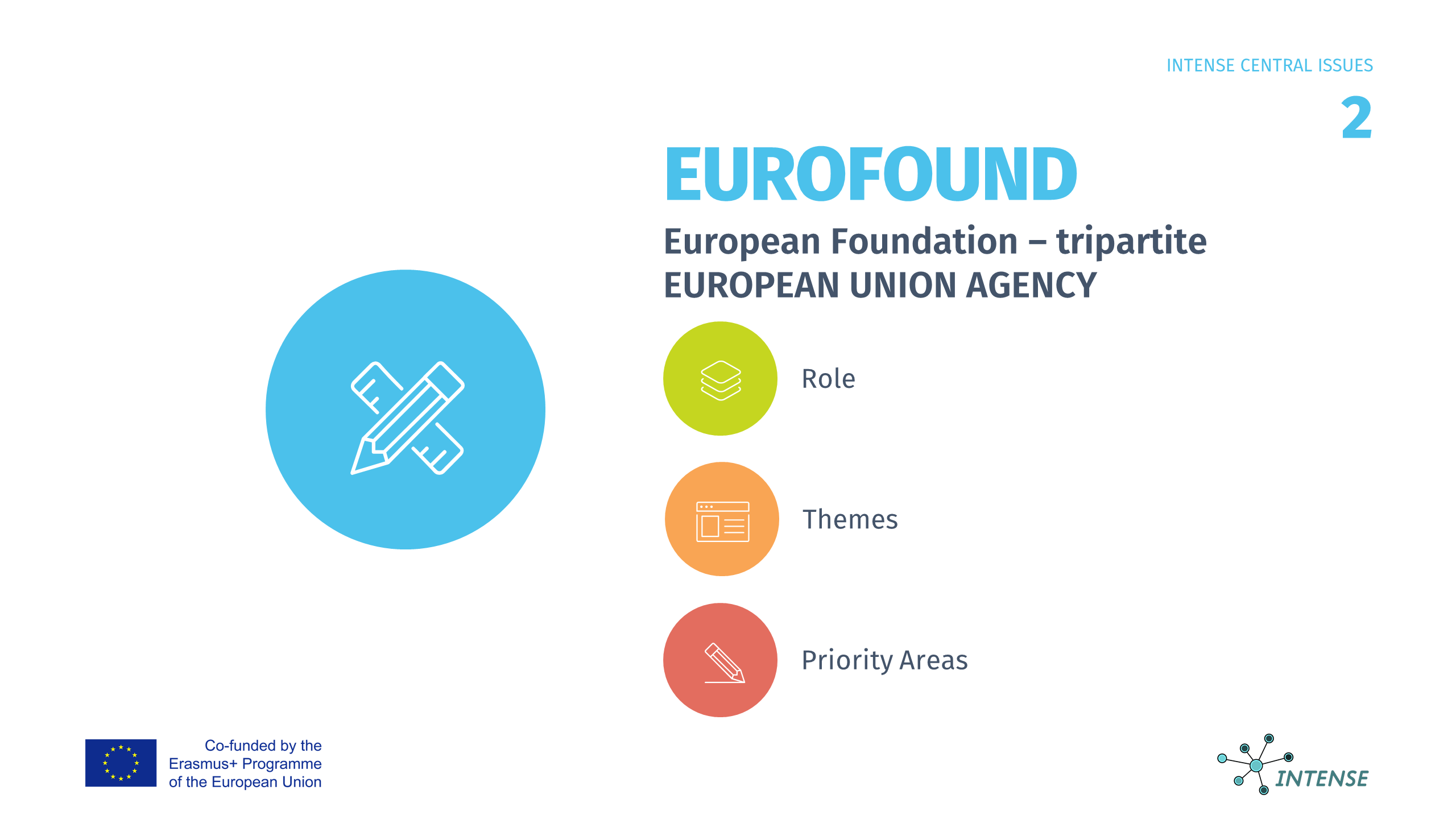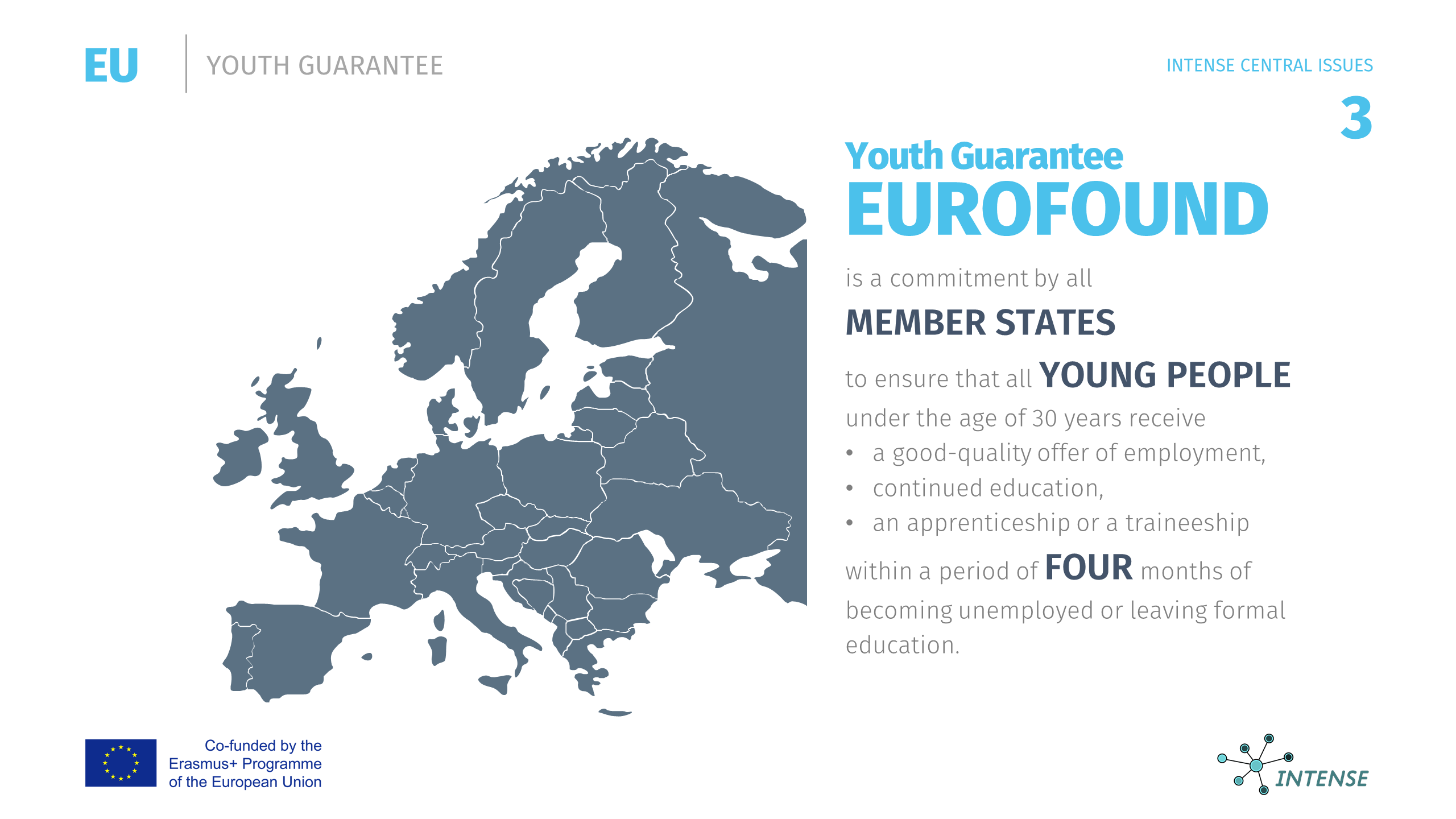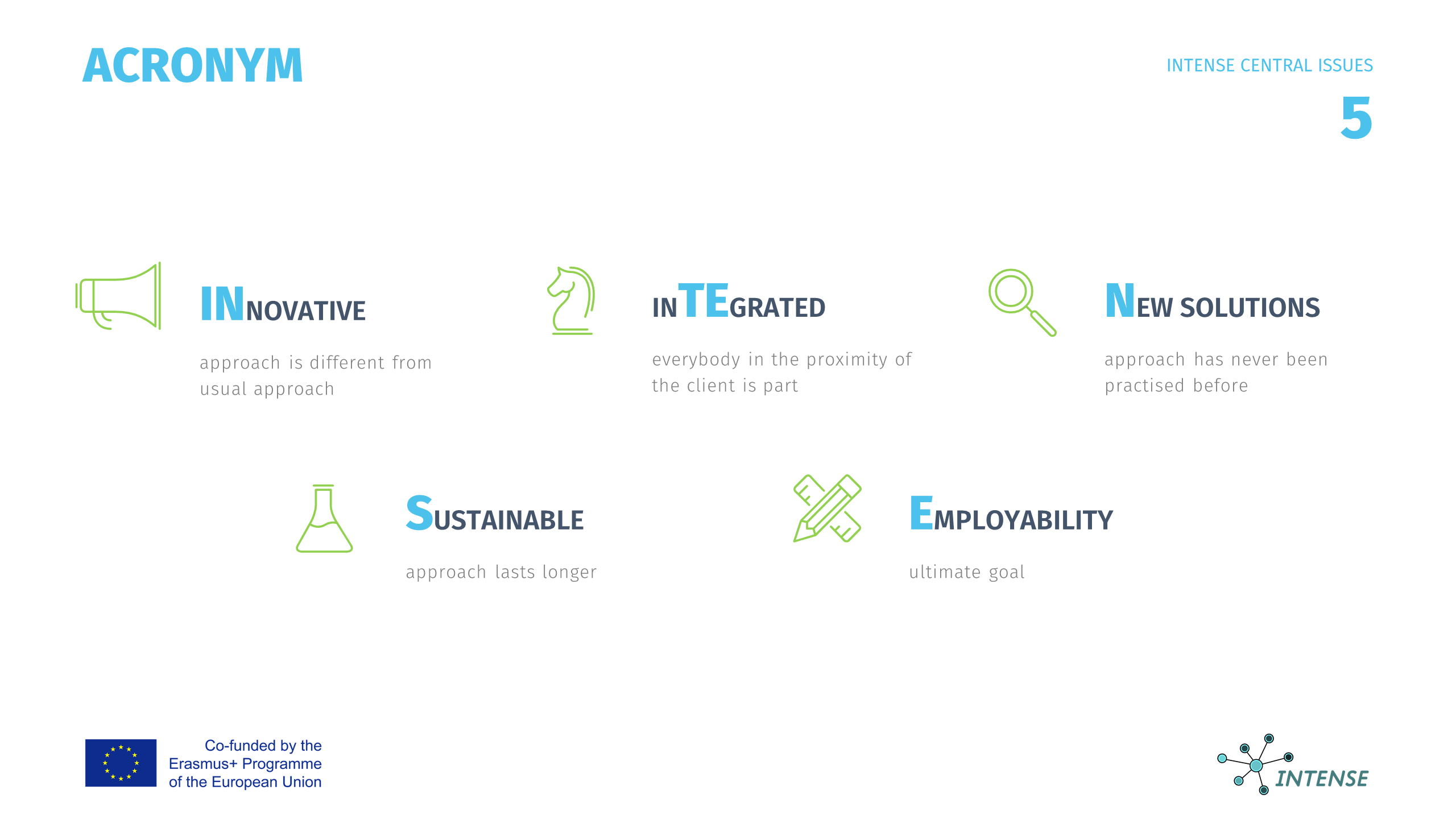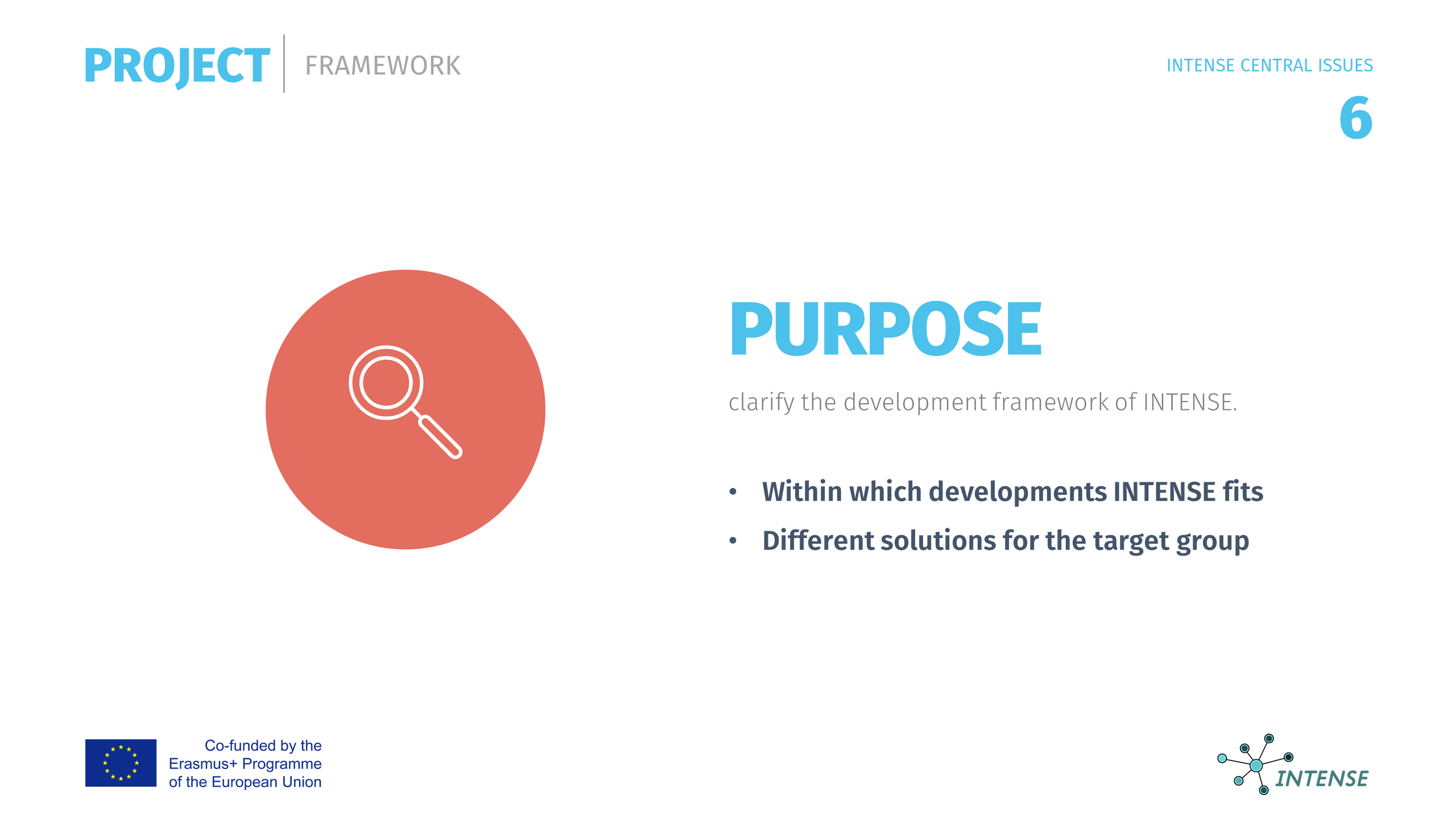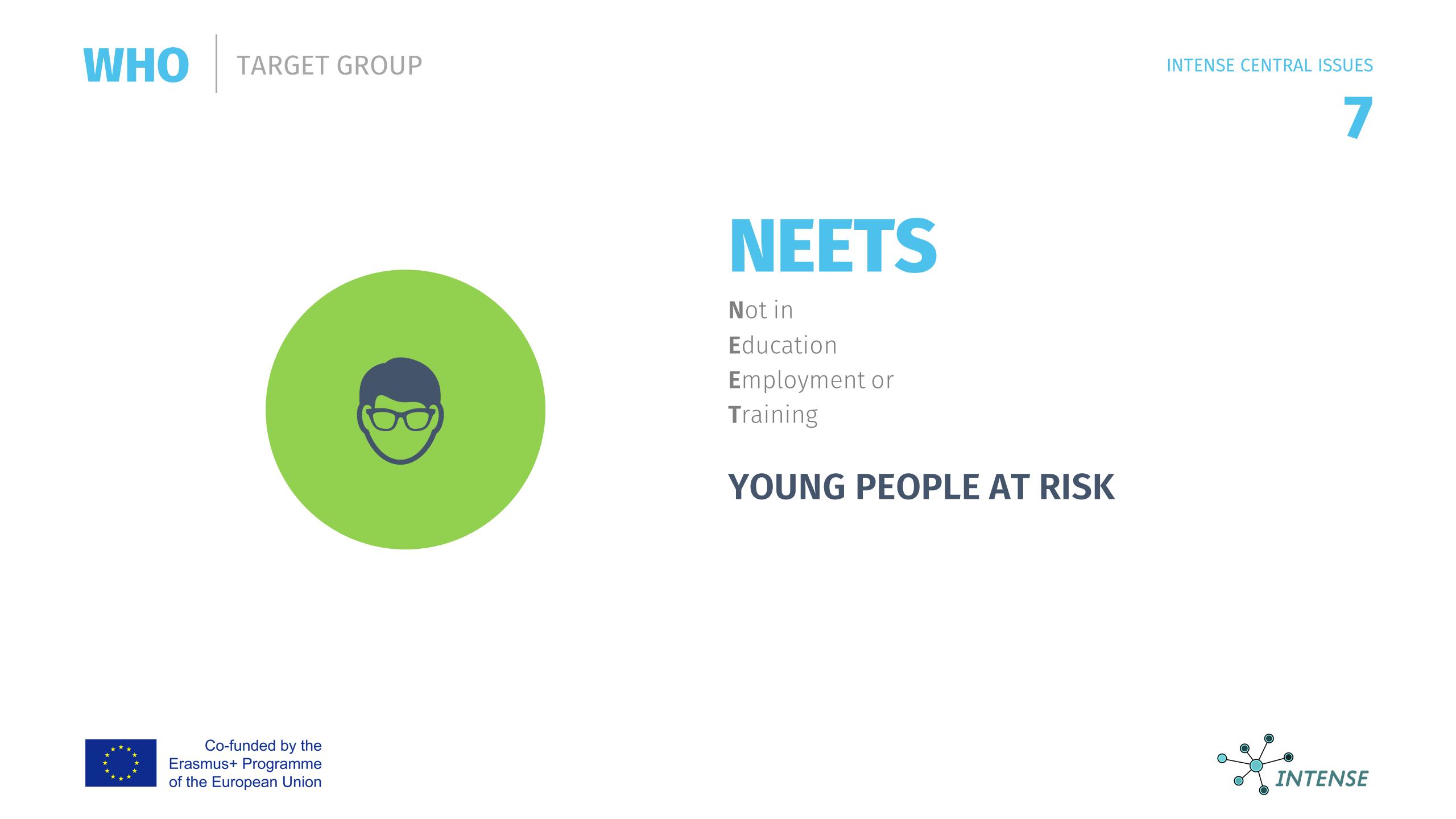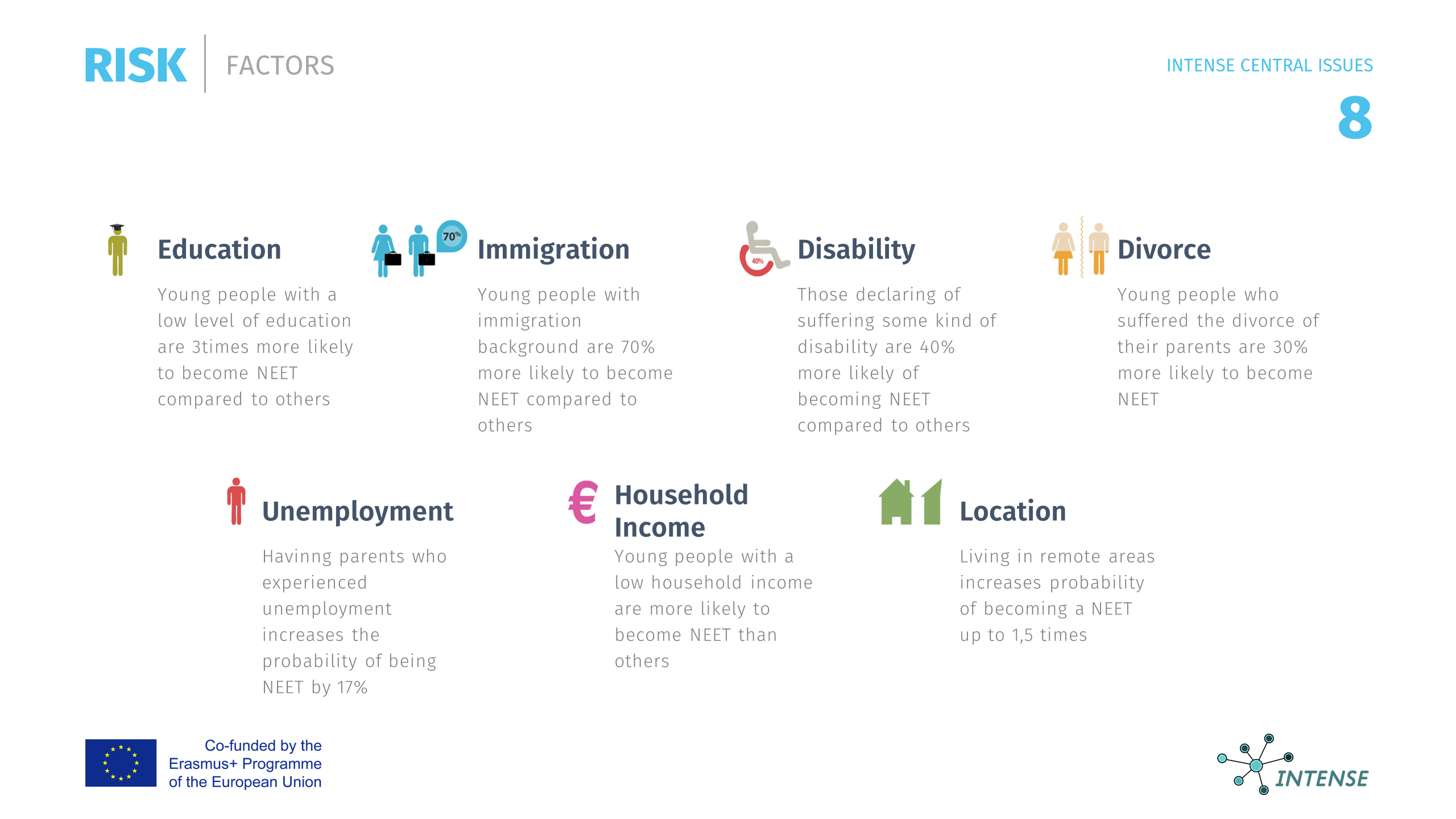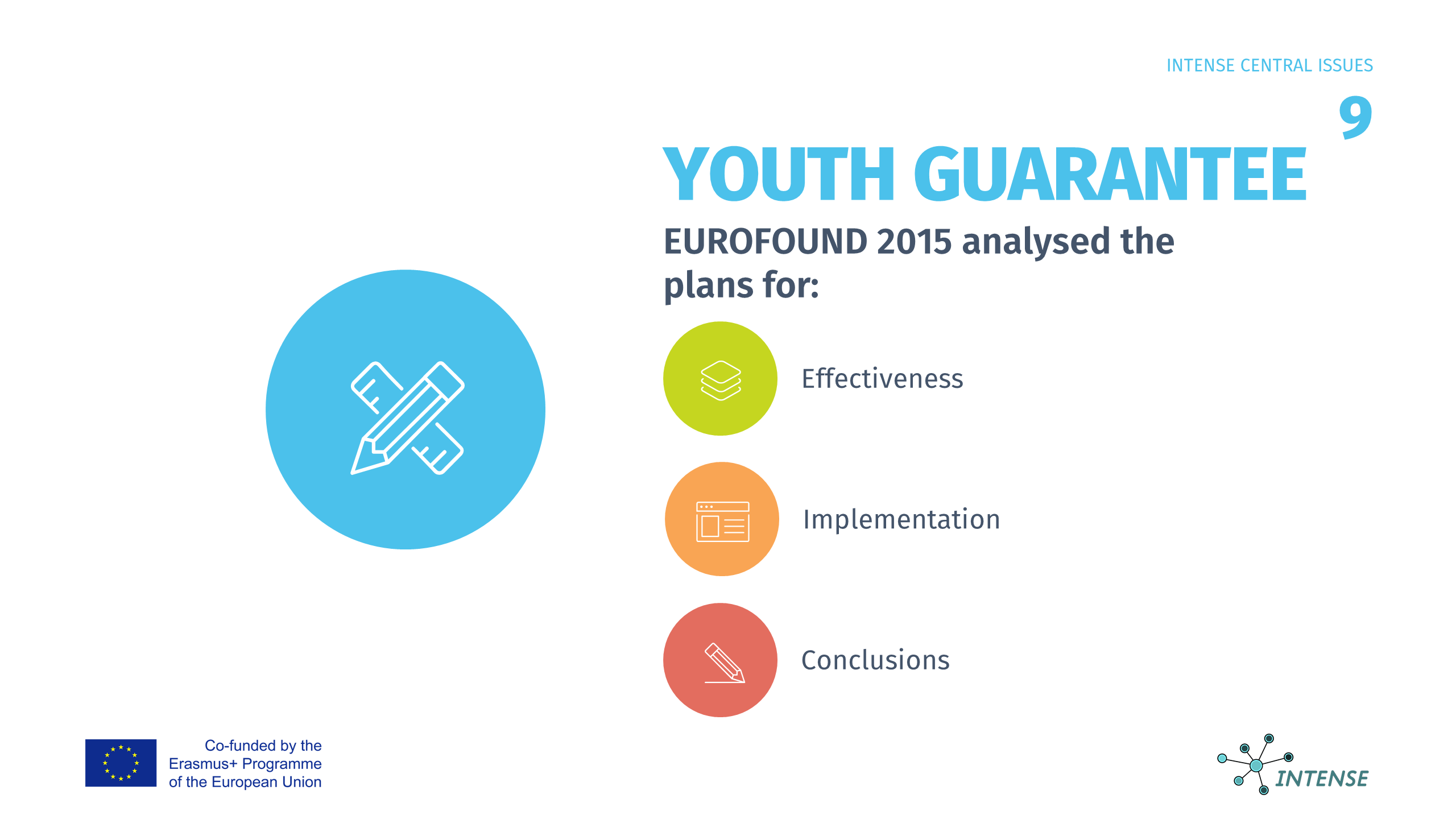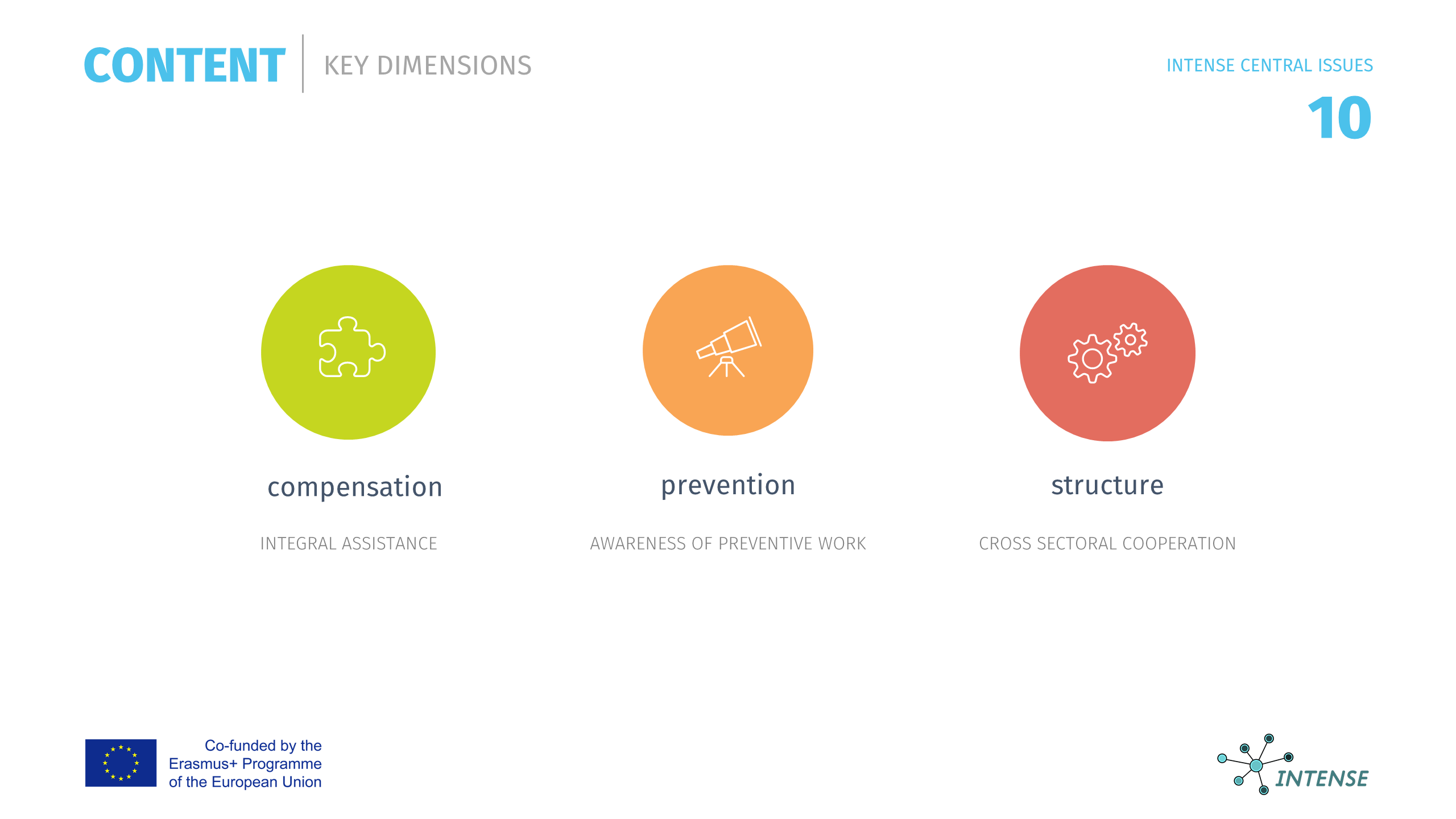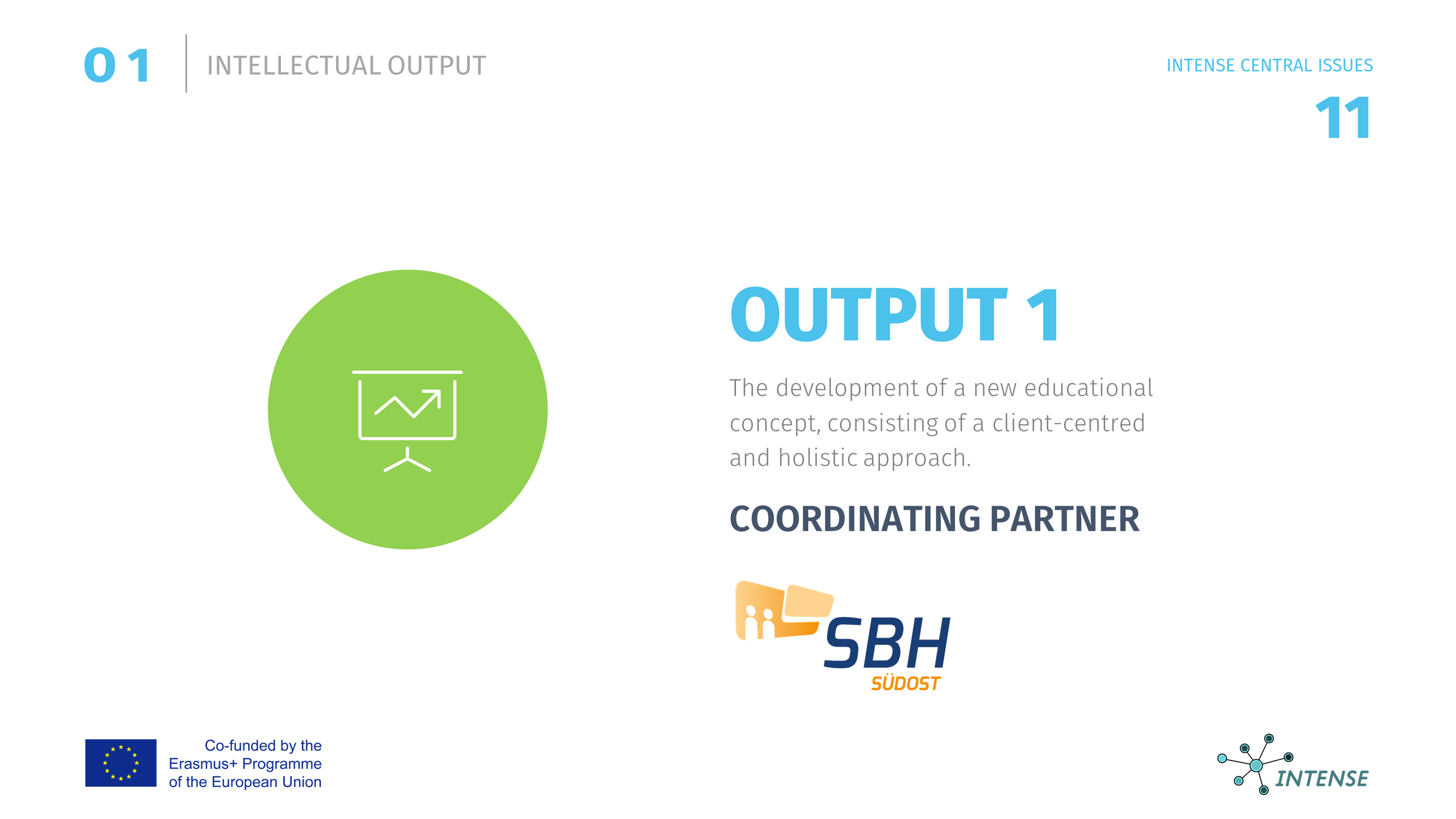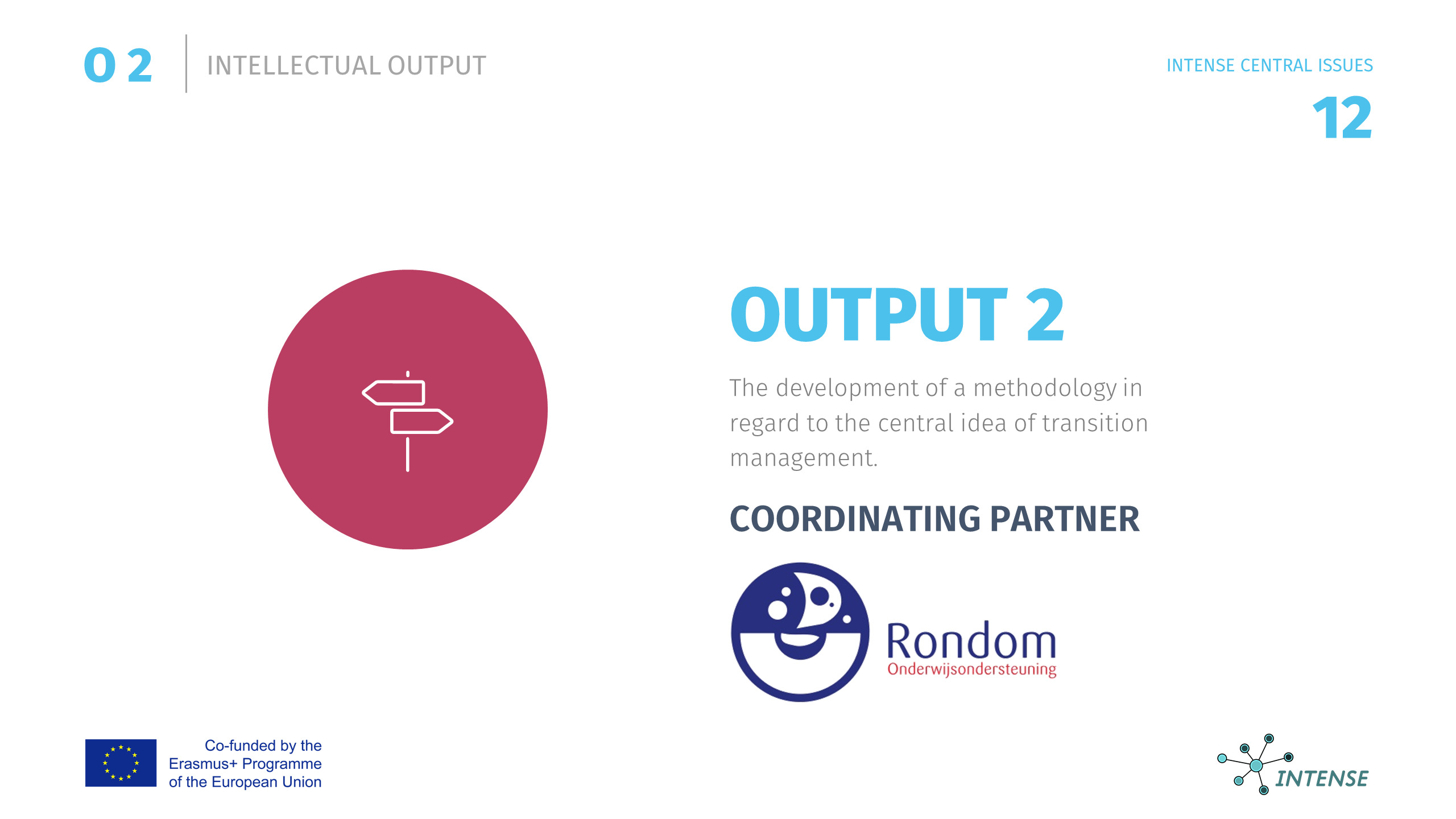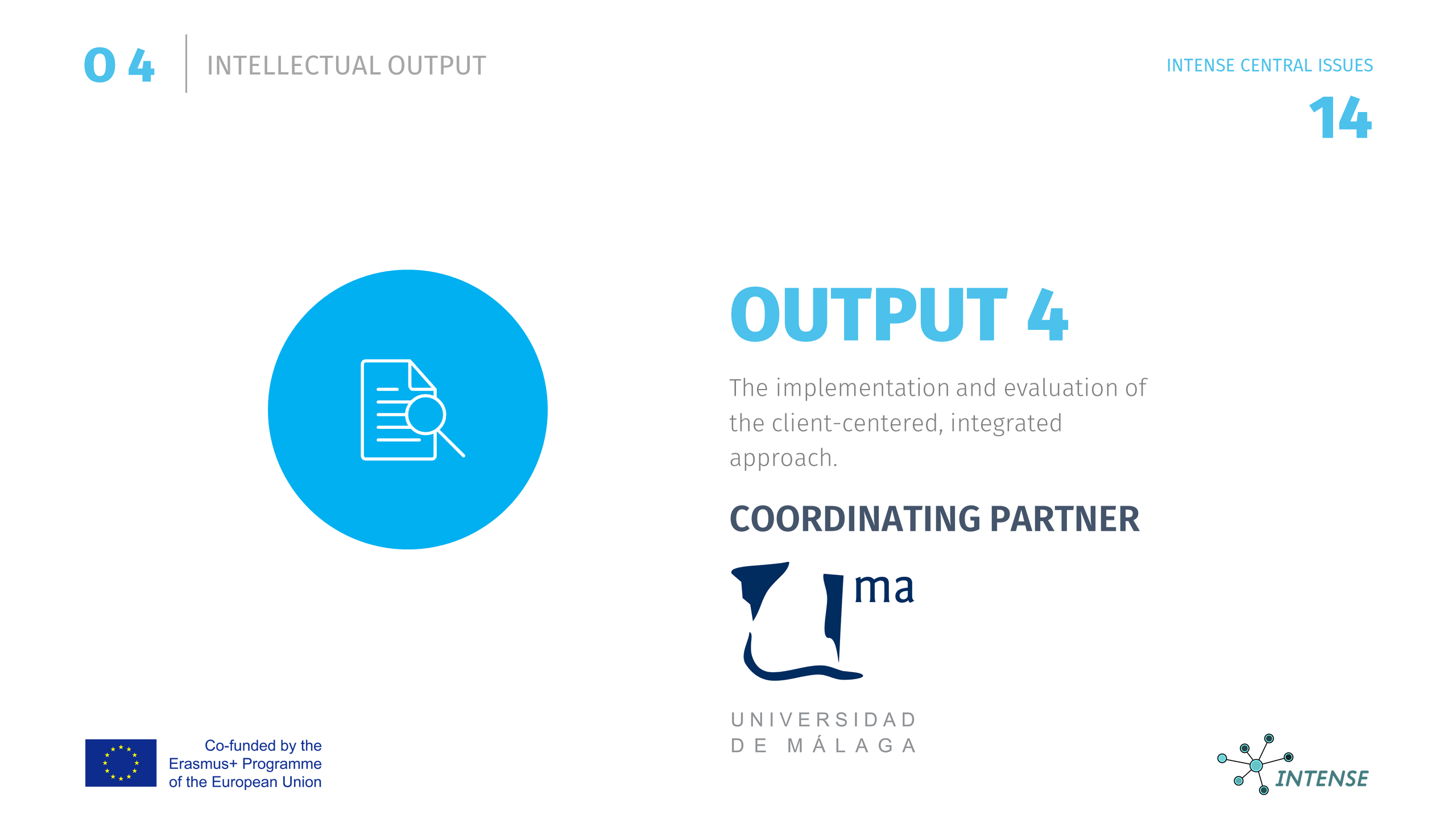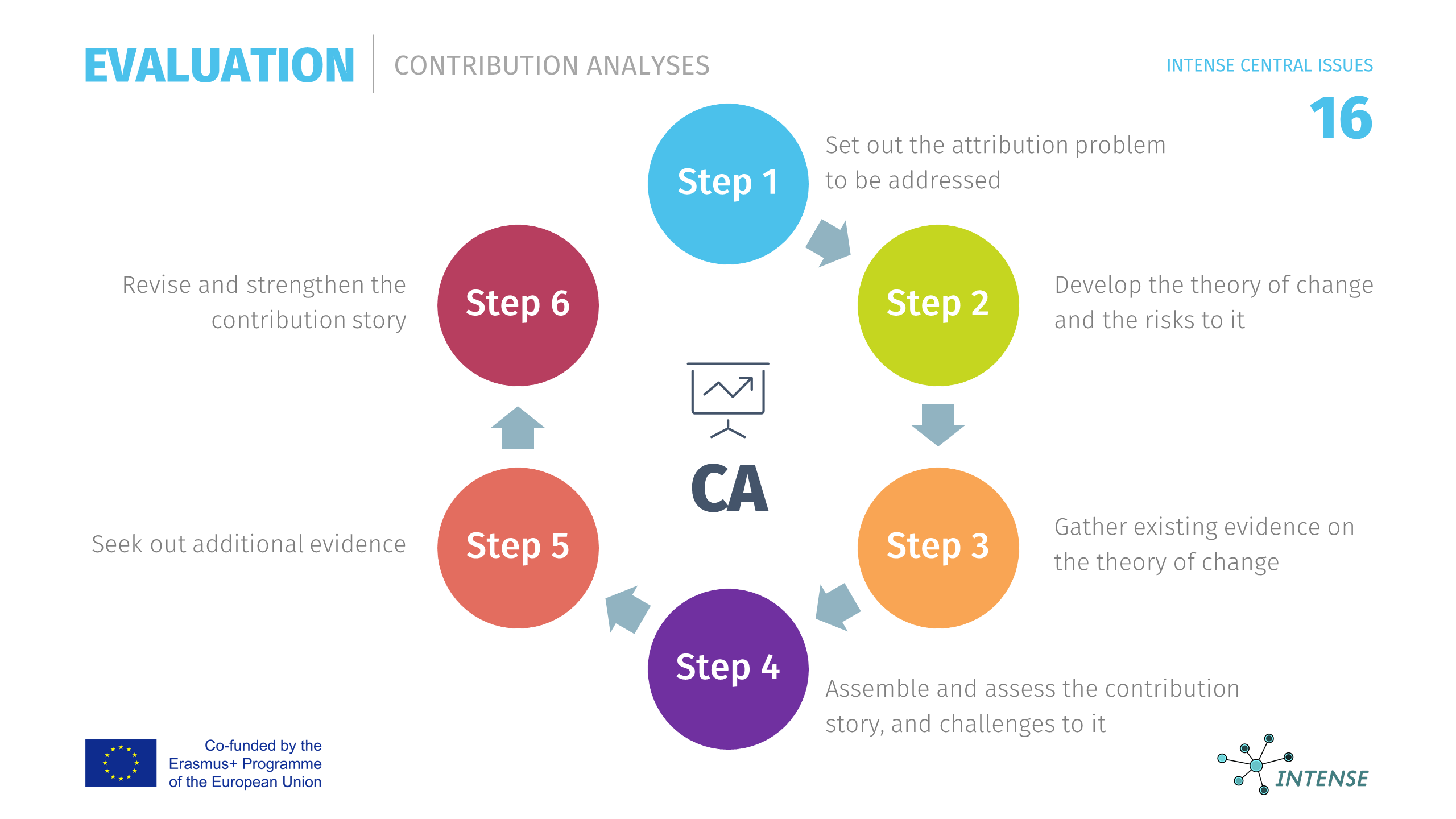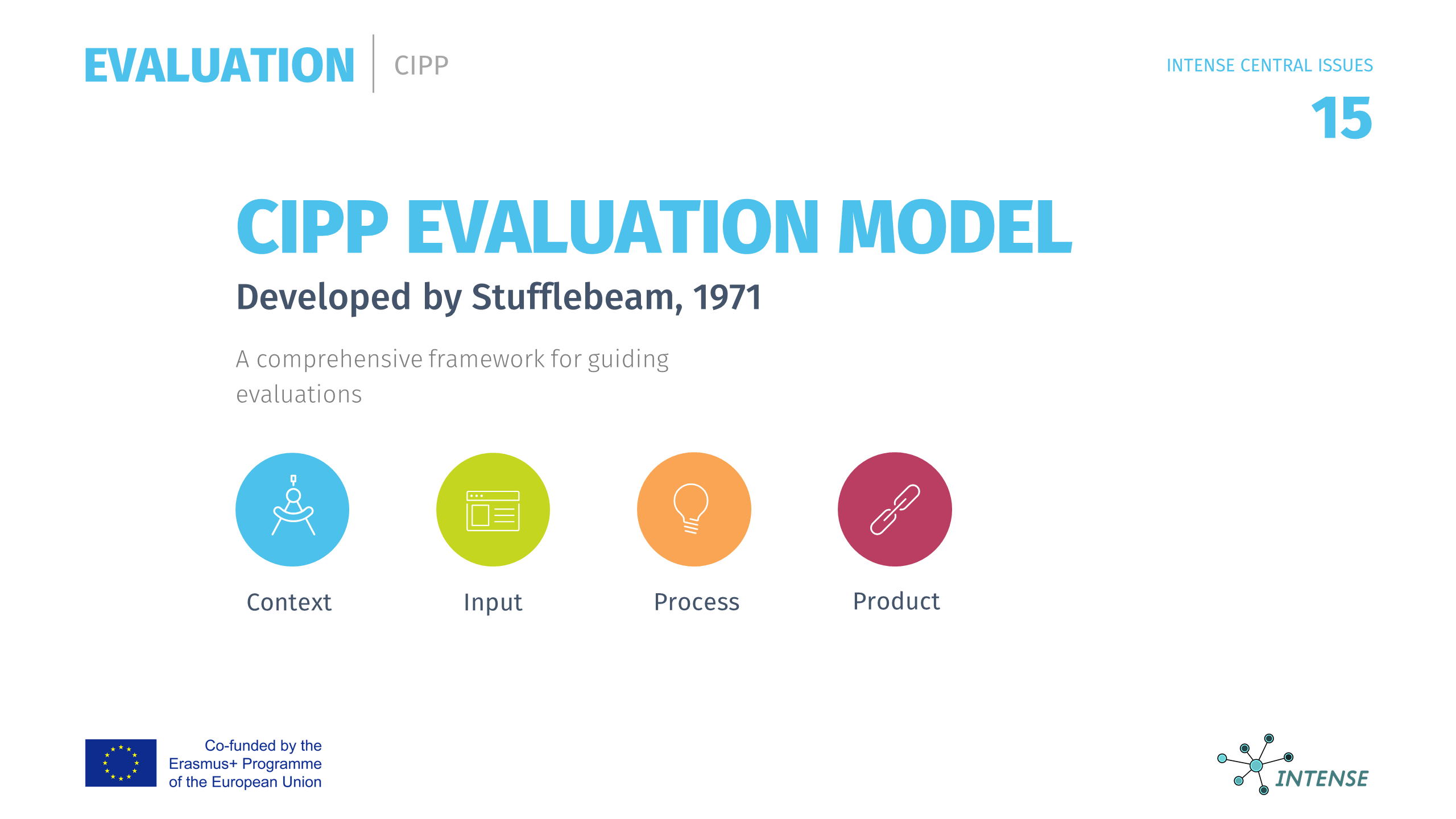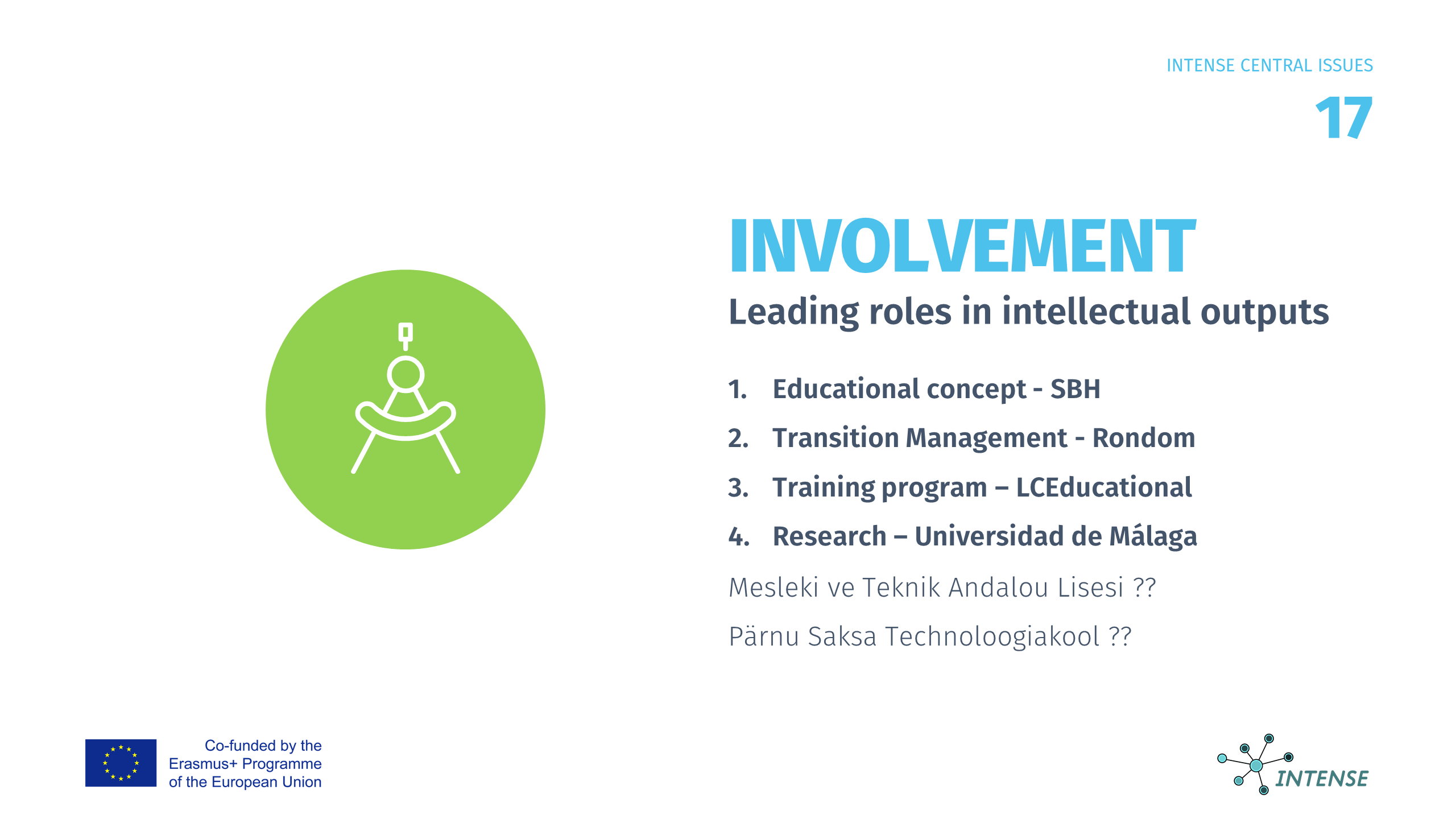 The partners of INTENSE agree with this statement as the basis for their project and are planning to develop, test and evaluate another, different educational concept for the NEET's group. This concept is composed of three central aspects:
Compensation (making something better that is inadequate)
Prevention
Structure
Compensation
By Compensation we mean developing a client-centred, systematic and integral educational concept. A holistic system. (Holistic means: the whole person is taken into consideration). A client has to recognise his own need for support and coaching and must develop his own goals and work on these goals with respective support.
Holistic psychology: Pattern recognition and personal energy management play an important role of breaking through routine and programming. Each person can take the challenge to understand the complex field of factors that interact with each other in his/her life: nutrition, exercise, thought patterns, environmental factors, and the importance of physical, emotional and mental hygiene. In relationships, individual attachment patterns play a role, but also behavior and subtle information exchanges in groups.
This holistic approach is used and evaluated in the project INTENSE. The question is: Does the client, based on five different indicators, significantly functions better in a client-centred, holistic program or in an employment-centred national program.
The five indicators that need to be improved are:
Qualifications
Social skills
Personal skills
Methodical skills
Social stability
Prevention
Preventive work is necessary in order to prevent exclusion and to avoid follow-up costs. A successful coaching process of NEET's has positive effects on the target group; not only personally, but also socially and in terms of financial impact. Prevention is part of a training programme for coaches.
Important aspects are:
Raising awareness
Early recognition
Methods
Parenting
Involvement of social support systems
Right from the start the preventive approach of the project is reflected in the involvement of the stakeholders. They deliver valuable feedback in the development of compensatory approaches.
Structure
By means of an early involvement of stakeholders, a basis is provided towards an overall cooperation, with a focus on formal and legislative structures of national support systems in Europe.
The project of three years consists of two parts. In the first part the different dimensions (as mentioned above) are developed. See the blogs of the intelectual outputs O1, O2 and O3. In the second part O4 (third year) the implementation and the investigation of the results are given attention to. The University of Malaga is responsible for the evaluation and for the assessed effectiveness of the developed approach